Welcome to AOS 98 and Our Five Schools,Thank you for taking the time to visit our website to learn more about our district and our schools. Our five schools have the awesome responsibility of educating learners from Pre-school through 12th grade. Additionally, at Boothbay Regional High School, we have an adult education program that extends the opportunity for life-l...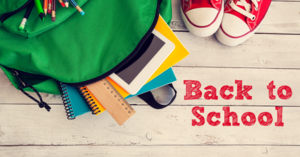 Gentle reminder that school opens on Wednesday, August 29th. Enjoy the rest of this beautiful Georgetown summer!...
2018-19 School Calendar...